A Design Project of Our School Was Chosen by Dubai Design Week
Source: 软件学院英文网
Release time: 2020-11-14
Clicks:

738
Recently, the "Lantern Hat" project designed by a graduate team from the School of Software Technology, ZJU, has been chosen by Dubai Design Week, the largest design exhibition in the Middle East, and will be exhibited online and offline from November 9 to 14 (local time).
Founded in 2015 by the Dubai Culture and Arts Authority and ARM Holding, Dubai Design Week has been successfully held for five years and has become the world's top design event. Teams from Zhejiang University were selected to participate in Dubai Design Week in the past three years.
The project of the School of Software Technology, ZJU chosen by Dubai Design Week this year was designed by Zou Yuping, Zhang Lingyan, Huang Muling, Jiang Wilin and Pitchayapat Sonchaeng, supervised by Dr. Yao Cheng.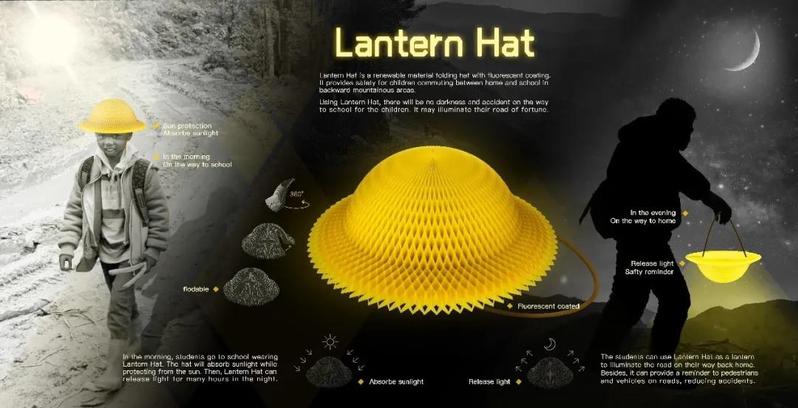 A "lantern hat" is a hat designed for students in poverty-stricken areas. It is made of renewable materials, has a foldable structure like a lantern, and has a fluorescent coating on its surface. It can not only protect students from hot sun on their ways to school in the daytime, but also absorb the energy of light, so that it can shine continuously at night. In poverty-stricken areas where there are no lights on streets, a lantern hat can also warn drivers of students who are going home after school, thereby helping to reduce traffic accidents.