Alumnus' Team Clinched Gold Award in Innovation and Entrepreneurship Competition
Source: 软件学院英文网
Release time: 2020-11-23
Clicks:

715
The Sixth China College Students' "Internet+" Innovation and Entrepreneurship Competition was held at the end of this month, and the teams from ZJU clinched four gold awards and five silver awards.
It is noteworthy that one of the gold awards went to the project "Huasheng Technology: To Create Global Intelligence Laboratory Ecosystem", whose person in charge was Qian Wenxin, an alumnus of ZJU School of Software Technology and now the managing director of Huasheng Technology. Cai Liang, Vice Dean of the school was the supervisor of this project, and Fang Cong, a current graduate of the school also joined Qian's project.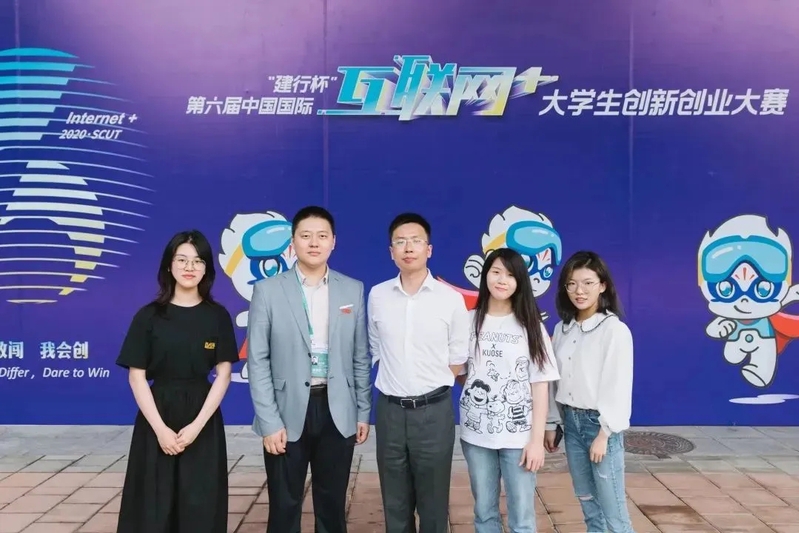 Project Introduction
The project changed part of repetitive manual experiment procedures to efficient automatic mechanical operations, and realized real-time full lab monitoring, aiming to eliminate safety hazards and enable researchers to have more time and energy for scientific research—it is the hope of scientists and also the aspiration of Huasheng Lab.
Through informatization of software and hardware as well as the construction and design of IaaS, PaaS and SaaS, Huasheng Lab could realize 3D cell printer, intelligent reagent cabinet, automatic procurement of reagents and full monitoring of environmental parameters.
For example, based on the RFID technology, the intelligent reagent cabinet could precisely show where the scientists put the reagents. Besides, the automatic exhaust system could realize intelligent ventilation, collection and handling of hazardous gas as well as protection of scientists in the lab.
There were six core members in Huasheng's team. As of the end of 2019, Huasheng had provided service for over 30,000 labs, and it is currently providing reagents and consumables for approximately 7,300 labs.