Zhejiang University-Toman AI Joint Research Center is Established
Source: 软件学院英文网
Release time: 2020-06-05
Clicks:

1059
On June 3, 2020, the signing ceremony of Zhejiang University-Toman AI Joint Research Center was held in the conference room of Toman Cloud in Binjiang District, Hangzhou. Prof. Bu Jiajun, Executive Vice Dean of the School of Software Technology and Vice Dean of Graduate School of Zhejiang University; Yu Zhi, postdoctoral fellow at Zhejiang University; Yu Chaojie, President of Toman Group; Zhao Chuanwu, General Manager of Toman Intelligent Manufacturing Technology; and Pang Liangliang, Head of Good Habits attended the ceremony.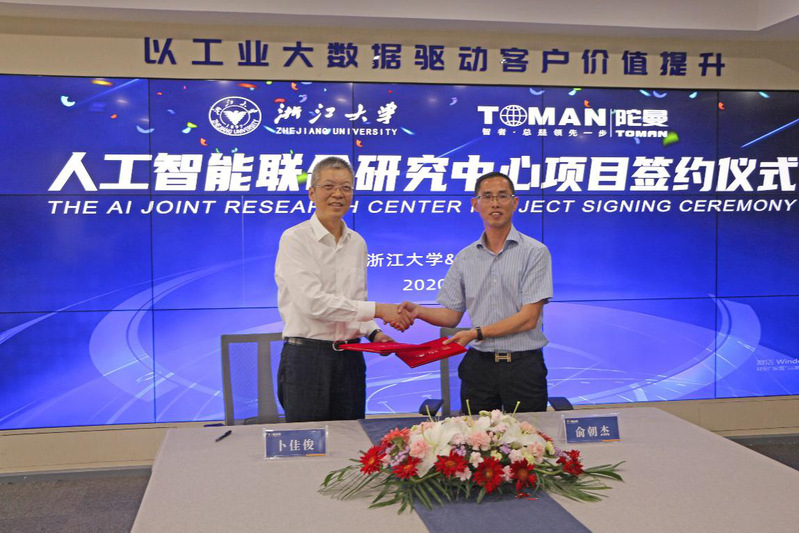 During the ceremony, the two sides had exchanges for ideas on Toman's technological needs of artificial intelligence in the fields of industry and health as well as the goals and methods of cooperation between both sides. On top of that, a three-year development plan for the future and specific cooperation in 2020 were determined as well.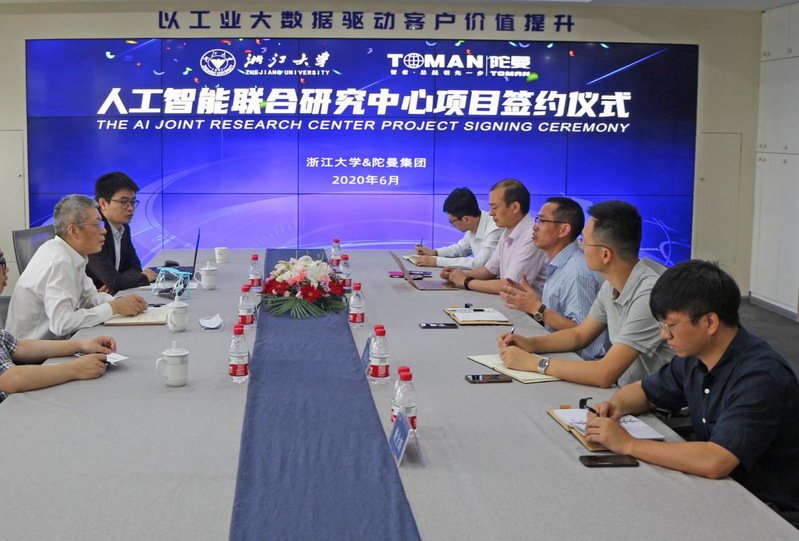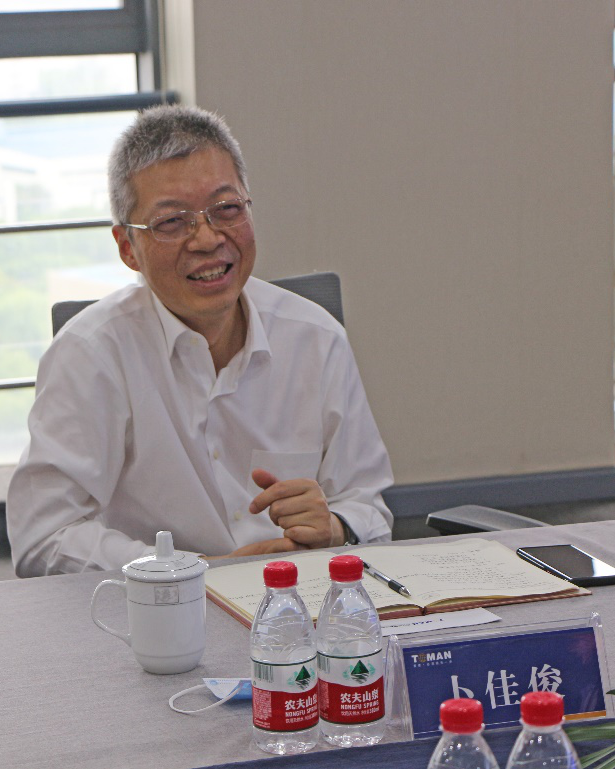 Finally, Prof. Bu and Yu Chaojie signed the contract and delivered the plaque to Zhejiang University-Toman AI Joint Research Center. The two sides will practically cooperate based on the center, providing more advanced AI-related technological solutions for quality development of micro, small and medium-sized manufacturers and for the fields of smart exercise and health.